Massachusetts Sellers Statement of Property Condition – What is it and why do you care????
This is an important topic for both home buyers and home sellers. Massachusetts is a funny little state when it comes to the law, and home buyers need to understand that. MA is a "let the Buyer Beware" state. Which is why a competent Real Estate Agent (or even better REALTOR) will be trying to force you to have a home inspection on a property BEFORE signing your life away.
According to MA Law there are only 2 – yes TWO – disclosures a seller is REQUIRED to make: Massachusetts law requires only that home sellers disclose the existence of lead paint (see the Massachusetts Lead Paint Statute) and the presence of a septic system (see Title 5 of the Massachusetts Environmental Code).
There is not a whole lot you are legally required to disclose as a homeowner to the buyer when selling your property. The burden is on the buyer to ask the right questions and perform a home inspection in order to determine the property's physical condition, features, and so forth. While these are the only two legally required disclosures, you can expect prospective home buyers to ask you questions about the property, particularly after they've conducted a home inspection. A buyer might also request that you make additional disclosures in the purchase and sale agreement, including disclosures related to underground storage tanks, asbestos, and other hazardous materials.
All this being said – A SELLER CANNOT LIE!! Lying is fraud and fraud is illegal. If you fail to answer buyer questions truthfully or you mislead the buyer, you could later be sued and held liable for misrepresentation.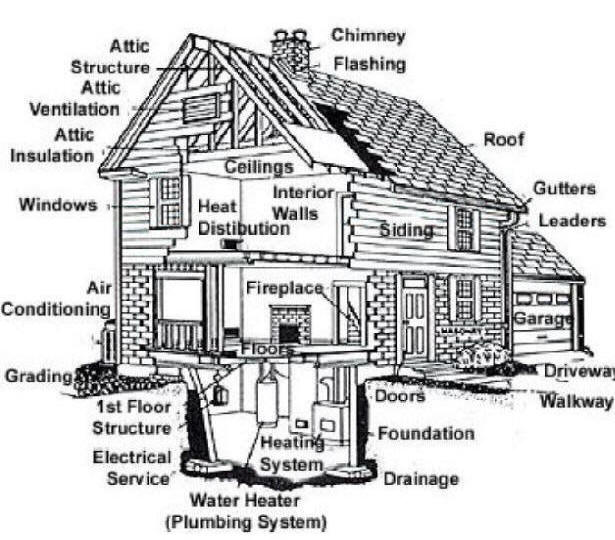 A court case where a buyer purchased a home infested with termites and tried to sue, the court found that because the seller had not misrepresented or led the buyer on, and the buyer passed up the opportunity to fully inspect the home, the seller was not liable. (See Swinton v. Whitinsville Savings Bank, 311 Mass. 677.) In another case, a judge ruled that a seller could be held liable to a buyer having answered an inquiry from the buyer about the septic system by stating that it had been inspected yearly, yet failing to share the actual inspection results showing that a hydrogen peroxide treatment had been performed (an indicator of possible further problems). (See Ajalat v. Cohan, 1998 Mass. App. Div. 266.)
A lot of attorneys and Real Estate Companies are suggesting and / or advising sellers NOT to complete a MA Seller's Description of Property Report. They are taking the stance that it opens the door to a lawsuit if they incorrectly state an item, or fail to mention something on the report that they completed. I am coming across this more and more. Due to this new "trend" it is more important than ever for buyers to have a list of questions to get answered by the seller. These questions should be in writing and given to me as the buyers agent so I can turn it over to the listing agent. It is imperative to get the answers in writing. Putting them in an email and sending it to me and I can email the listing agent is acceptable as well. Ask whatever you feel is important to you!
These questions can also be submitted after the home inspection BUT prior to signing the Purchase and Sales Agreement.
Bobbie Files
508-521-9480
Contact me about Selling or Buying Your Home in Massachusetts
Bobbie Files is a Real Estate agent at SUCCESS Real Estate, covering the Bristol, Plymouth and Norfolk County areas.