The Federal Reserve on Wednesday lifted its key interest rate from 1.5 percent to 1.75 percent, the highest level since 2008.
The Fed anticipates hiking rates three times in total in 2018, part of an ongoing move away from the extraordinary measures it took to stimulate the economy during and after the Great Recession. But the central bank opened the door to potentially doing four hikes. Higher rates are likely to be welcomed by savers but not by borrowers, who will face more expensive loan terms.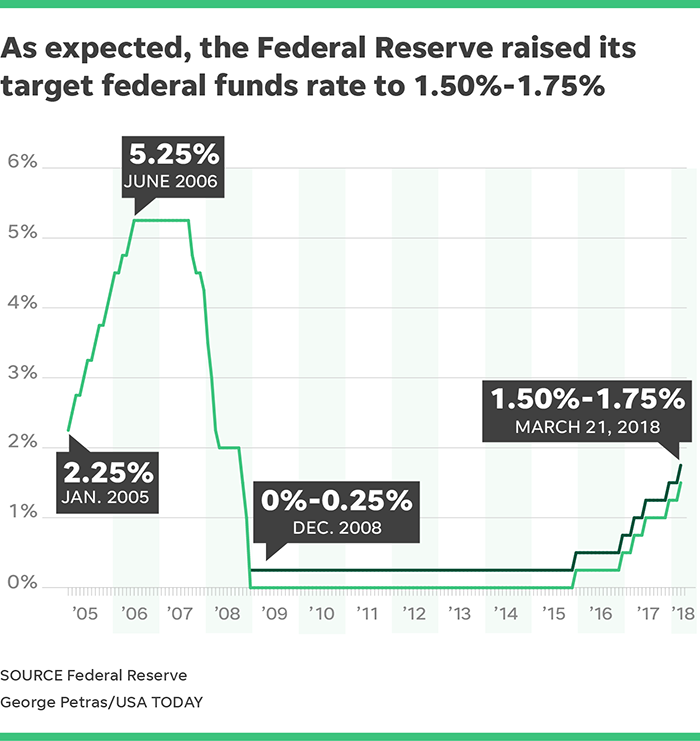 The Fed's key short-term rate affects 30-year mortgages and other long-term rates only indirectly. Those rates correlate more closely with inflation expectations and the long-term economic outlook. The average 30-year fixed mortgage rate already has climbed from 4.15% to 4.54% since Jan. 1 largely because investors expect federal tax cuts and spending increases to push inflation higher. Wednesday's rate hike is already figured into current mortgage rates.
Two or three more increases this year could nudge the 30-year mortgage rate to 4.75% or even 5% by December. For home buyers, any impact on the monthly bill will probably be relatively small. By year's end, a quarter-point rate increase on a $200,000 mortgage would boost the monthly payment by about $30.
Existing fixed-rate mortgages are not affected.
START YOUR HOME SEARCH NOW!

BOBBIE FILES
REALTOR®
508-521-9480

Contact me about Selling or Buying Your Home in Massachusetts Bobbie Files is a Real Estate agent at SUCCESS Real Estate, covering the Bristol, Plymouth and Norfolk County areas